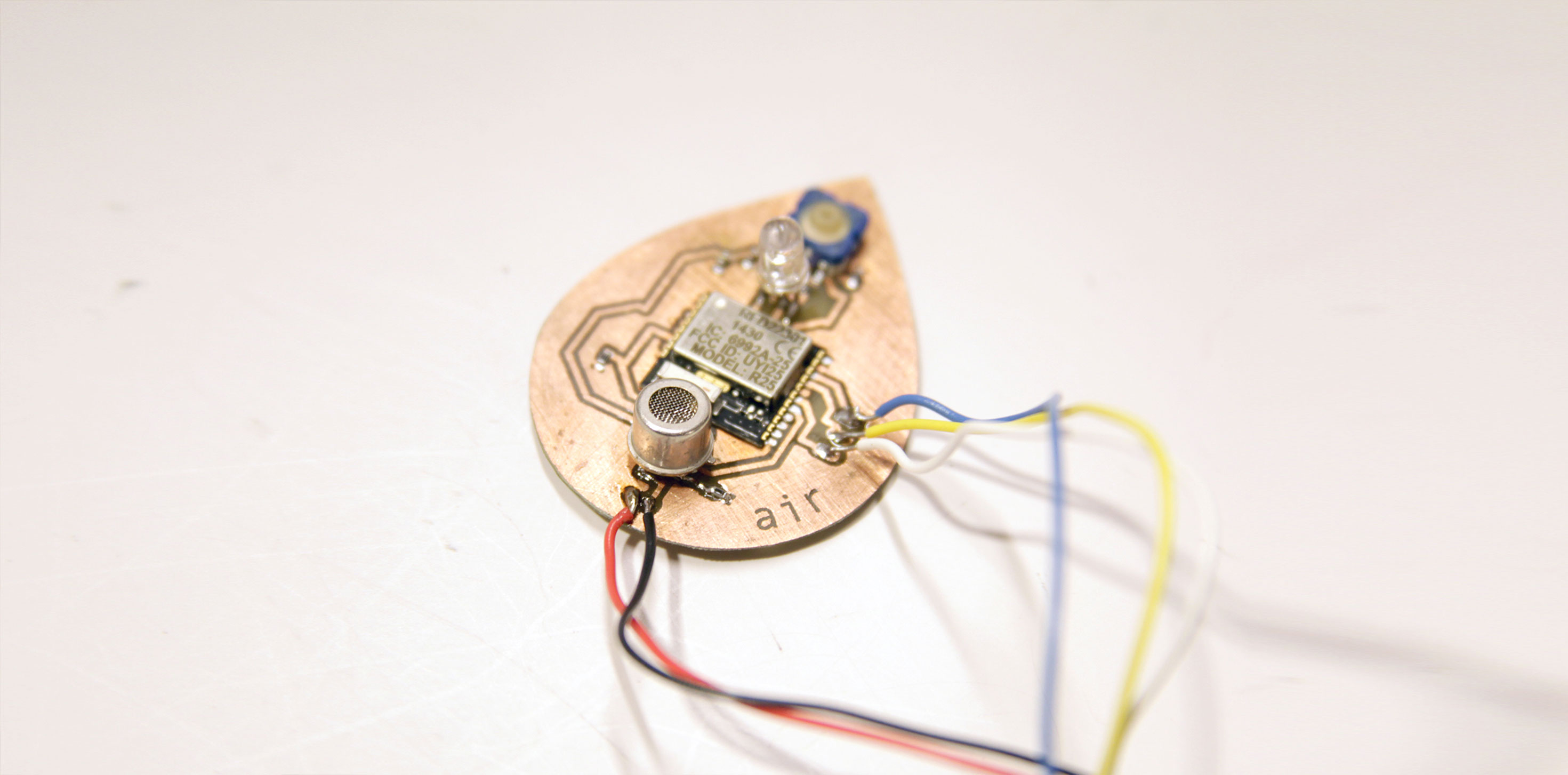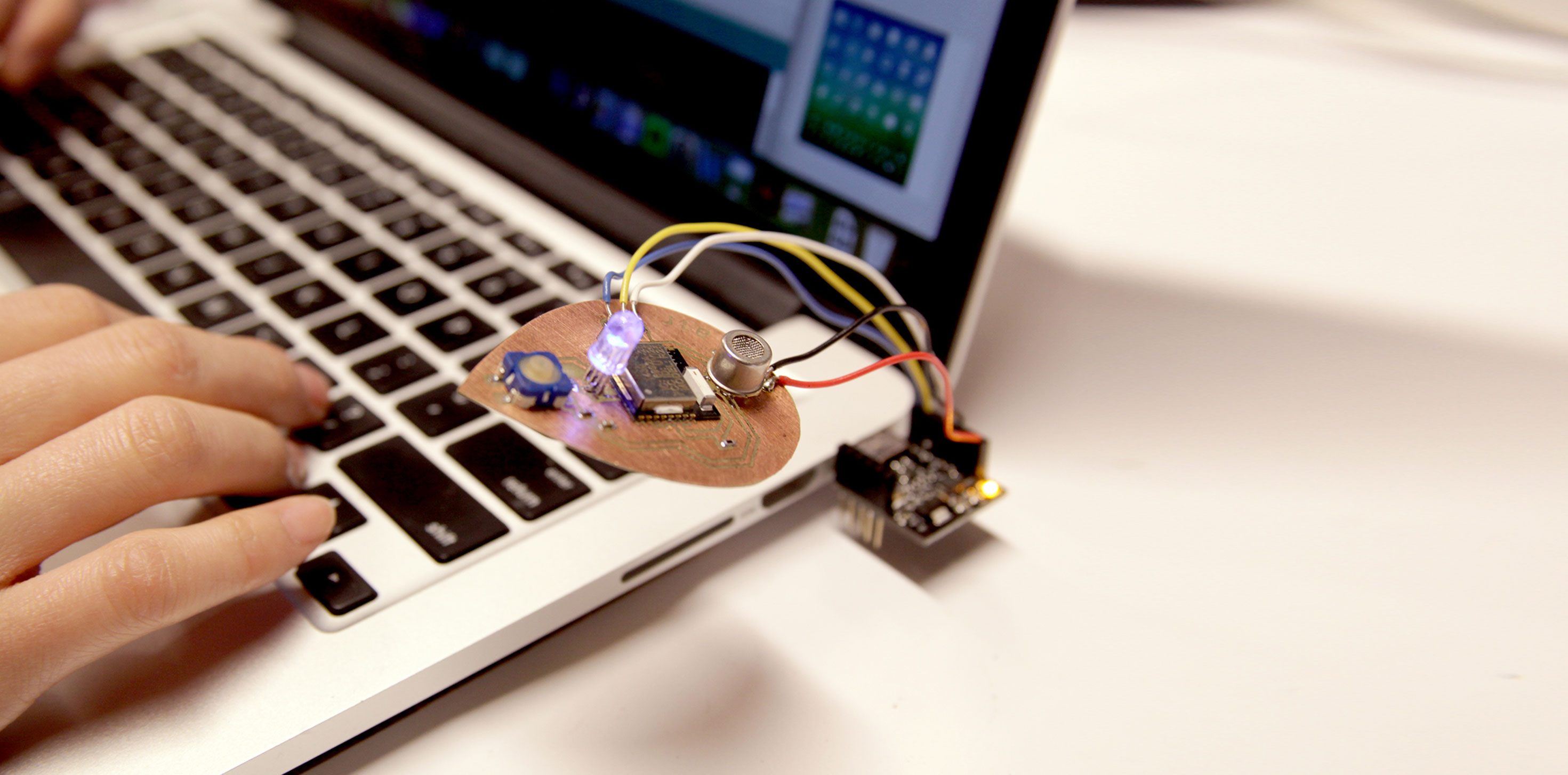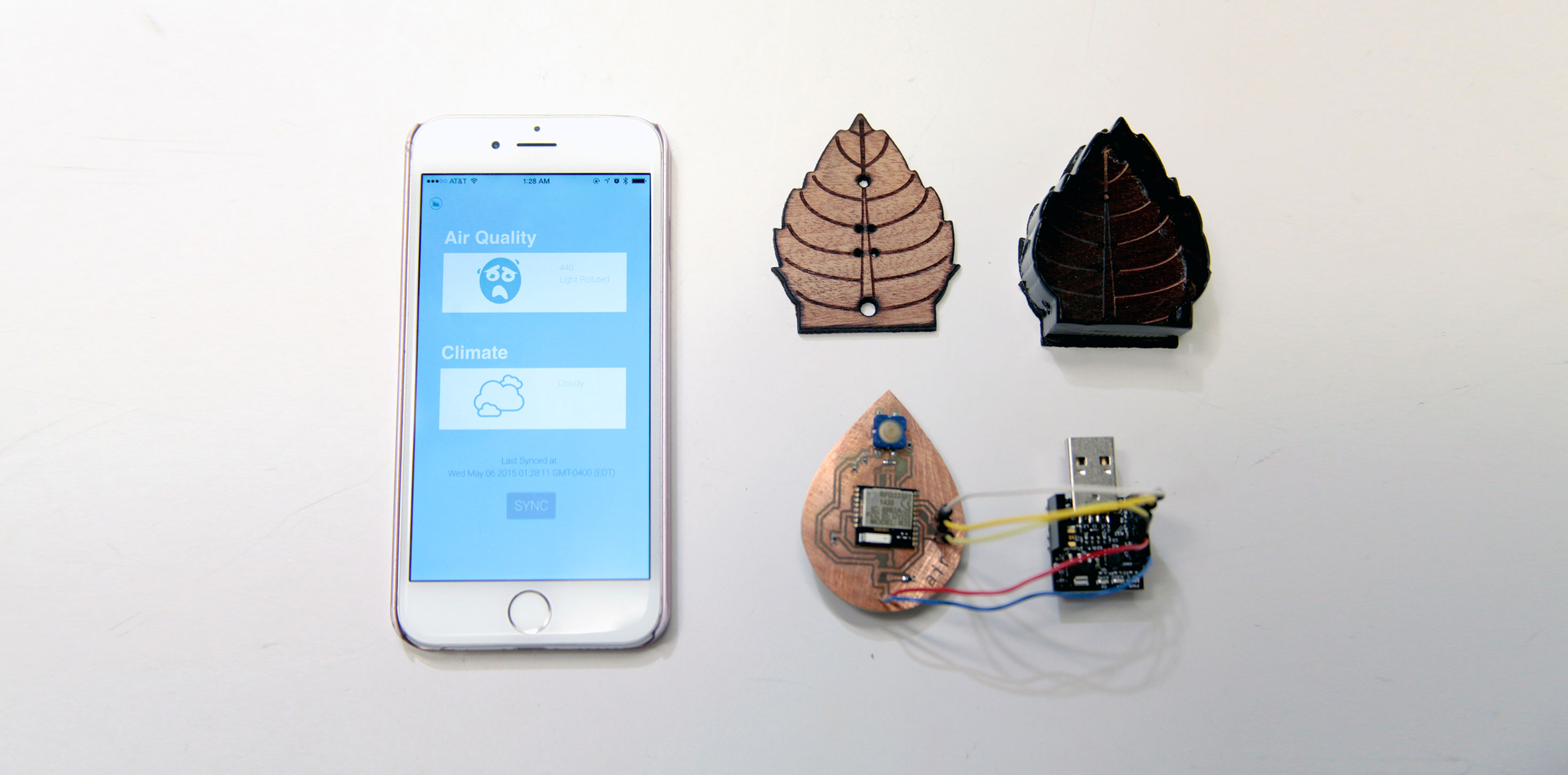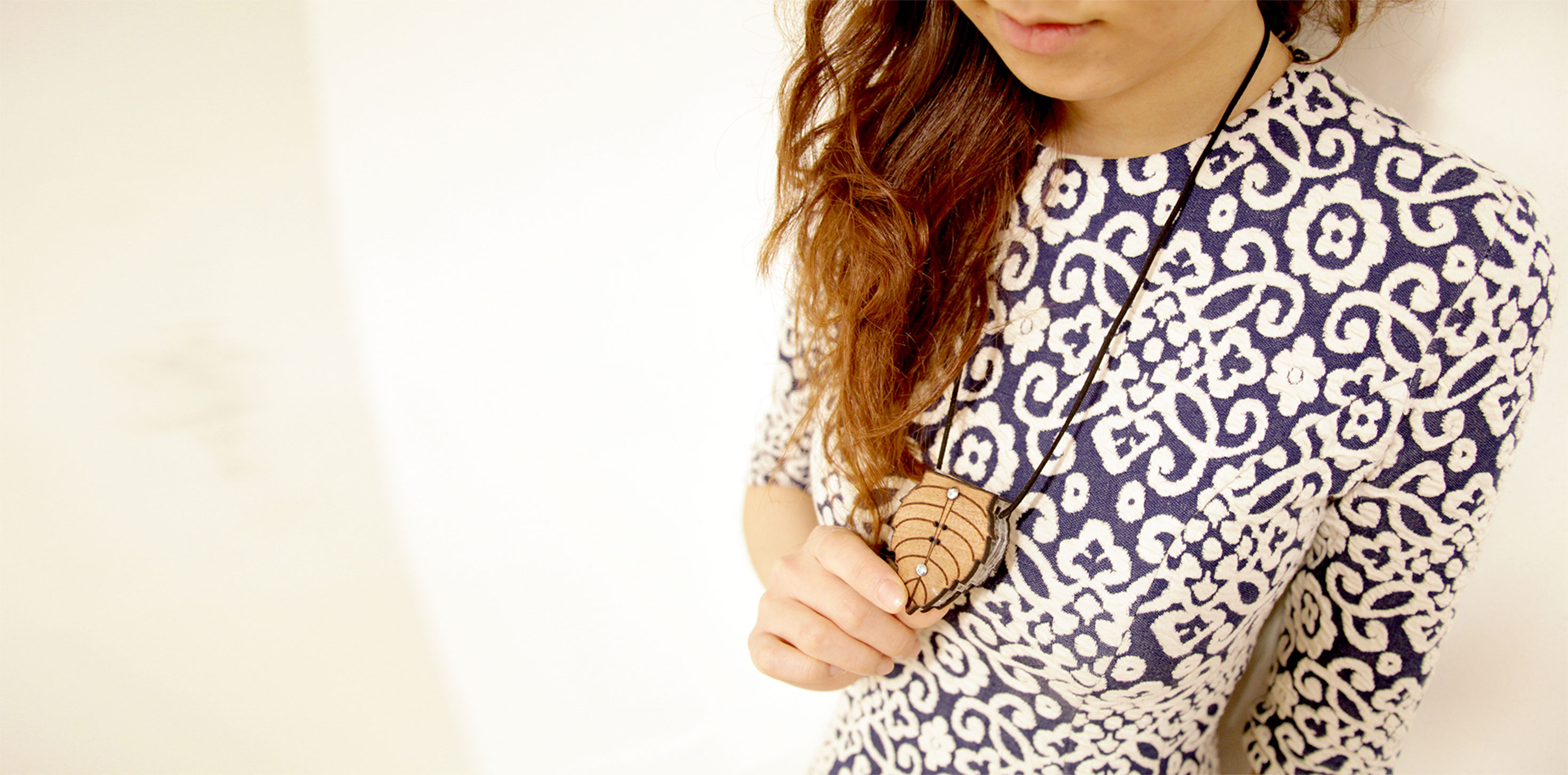 Air is a wearable air quality sensor necklace that measures air quality and temperature and sends updates to the user's phone via BLE.
According to EPA, the average American spends 93% of their life indoors. 87% of their life is indoors, then another 6% of their life in automobiles. In poorly ventilated dwellings, indoor smoke can be 100 times higher than acceptable levels for small particles.


Air senses air quality, specifically NH3, NOx, SOx, alcohol, Benzene, smoke and CO2, and alerts the wearer of the level of air quality based on the Air Quality Index (AQI) value range on her phone and through an LED on the necklace. It's made with a custom made air quality sensor + BLE breakout board that can be programmed to send sensor data to BLE enabled devices.


Made with the Grove sensor, RFduino, Node.js and Cordova in collaboration with Stream Gao.
Designing and making the circuit board
Air's breakout board design is a modificatin of Seeed Studio's Grove sensor board. Below is the original schematic of the Grove.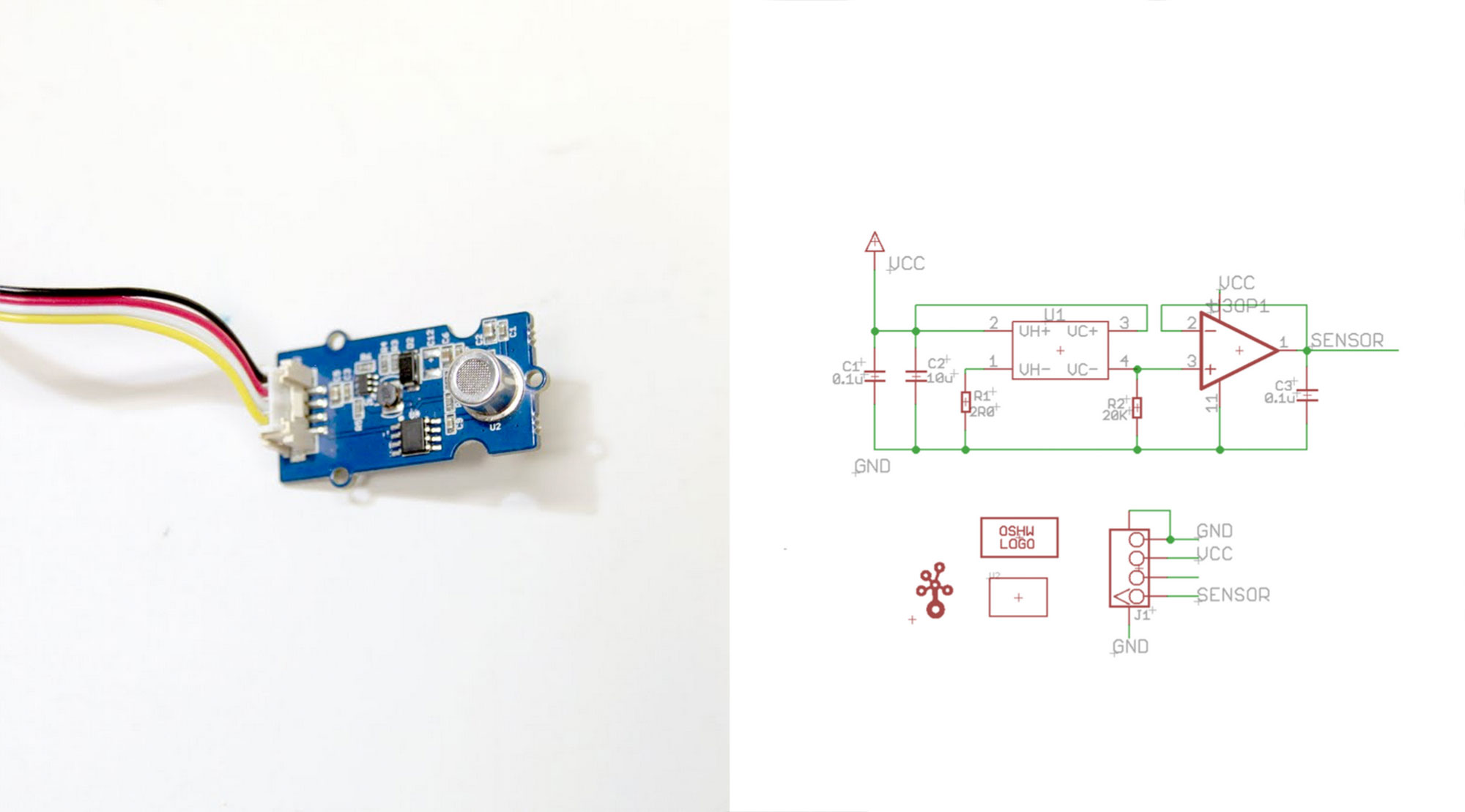 Schematic and board design
The main difference between the new breakout board and the Grove is that I added an RGB LED (to display different colors based on the air quality), a switch, and a RFduino which enables BLE connection and programmability. I also simplified the board and changed the shape. Below are the breadboard of the new design, the new schematic and board design.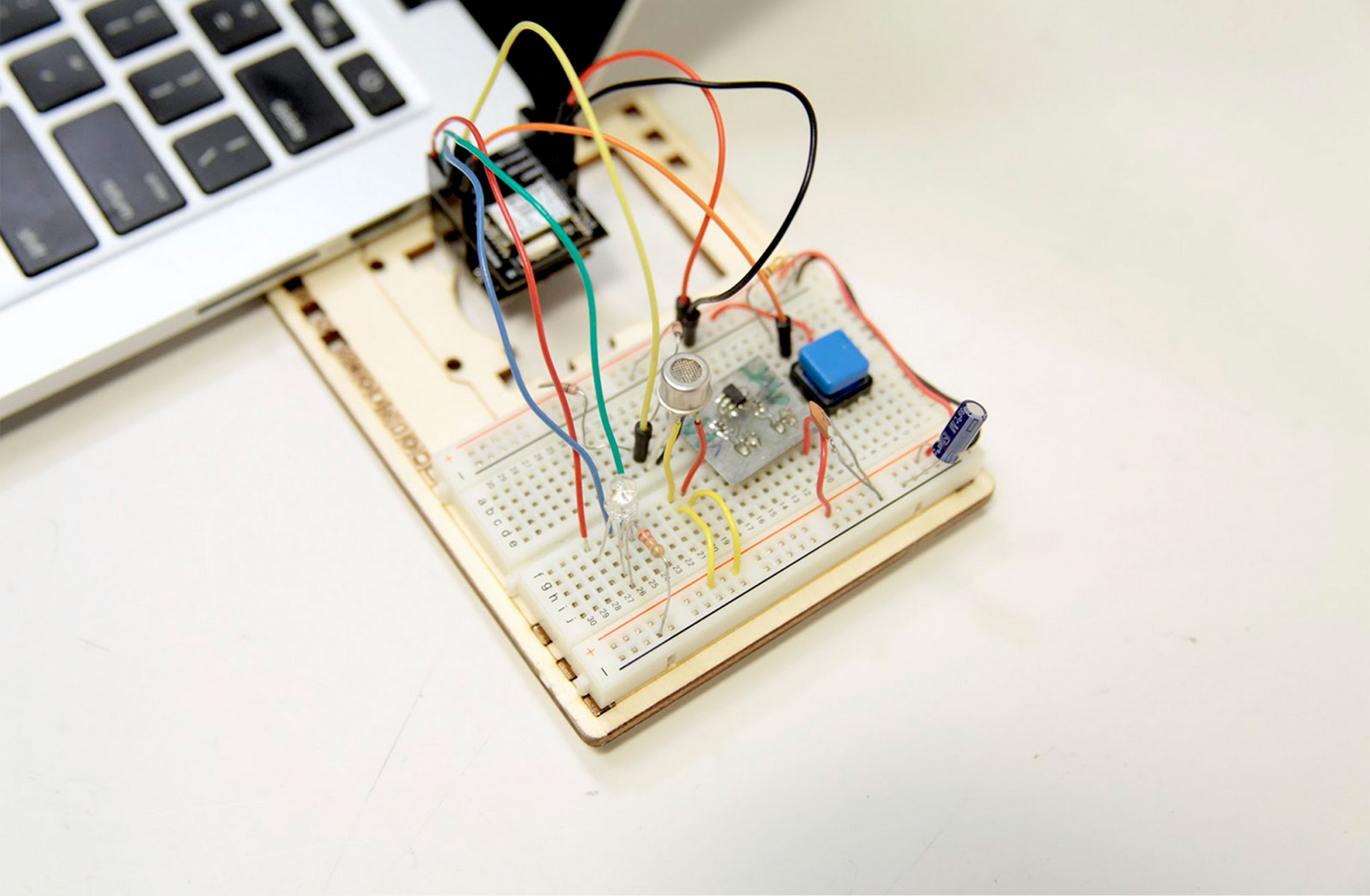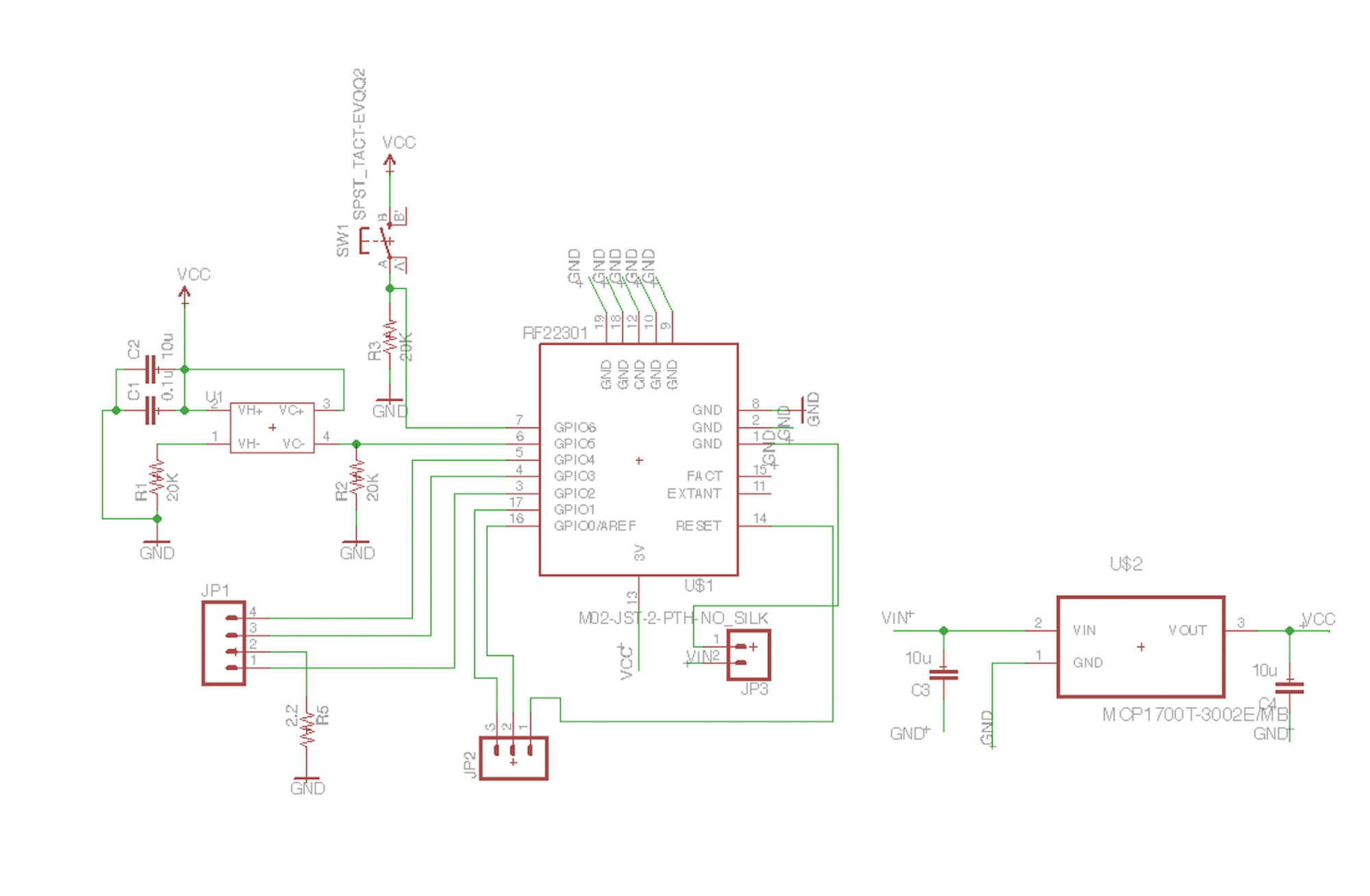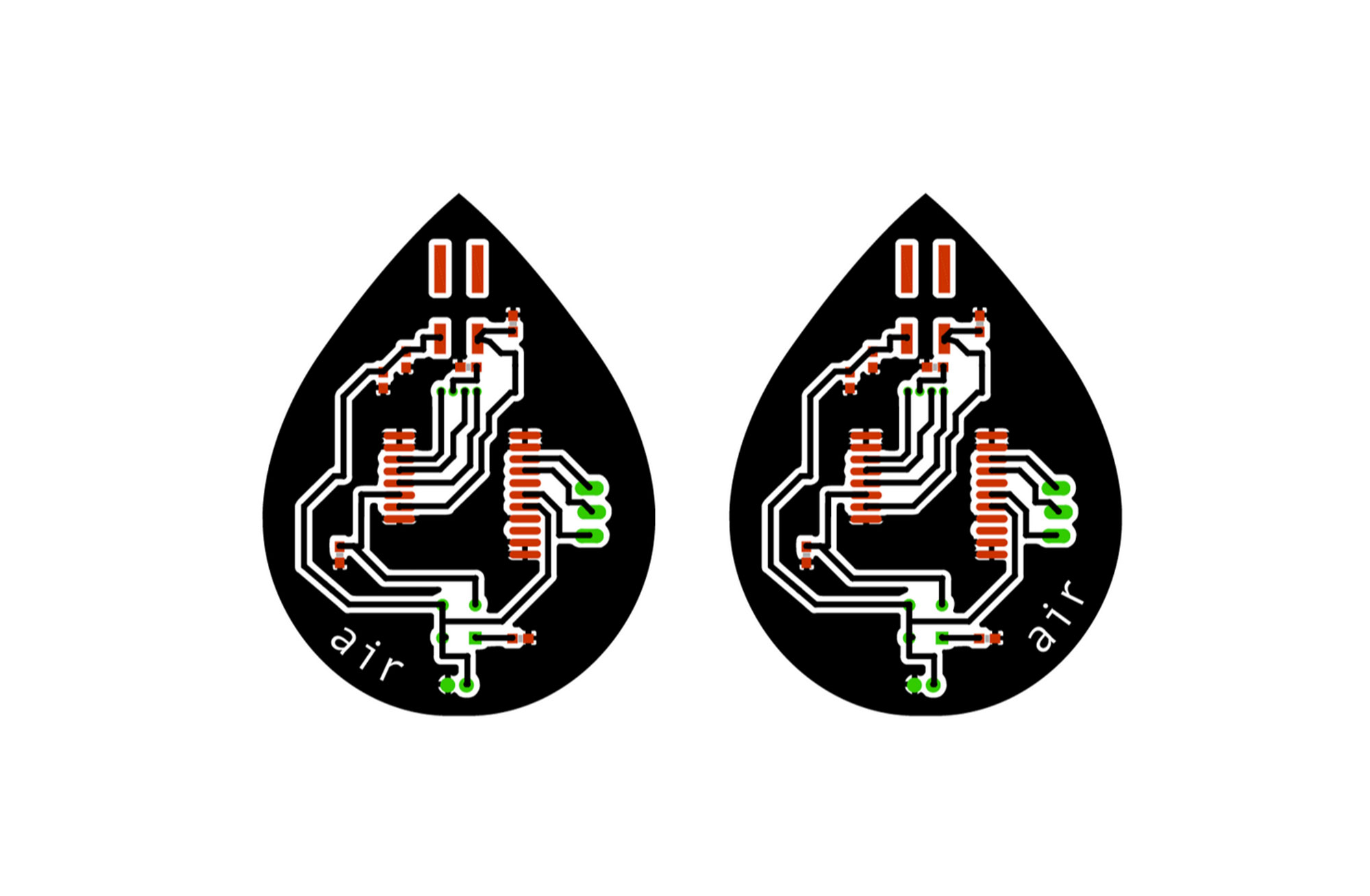 Etching and mounting the board